I write this as I complete my 1 month of moving into a new place. It has been a month! Seems like the longest yet the shortest month of my life. It feels like it has been long enough to feel like eternity yet at the same time like it got over in half a heart beat.
The Decision
I am not even sure what lead me to move out of HOME. I think it came from a question I had for self, "Can I get out of my comfort zone to do something totally offbeat?" So after ponder it over a few years, I did house hunt for a month or so in 2020 and covid's increasing cases and all other factors just made me take a step back. So this time, I didn't spend thinking much. This time, the decision happened soon after a trip over Dosa and coffee! Mahn, travel indeed makes a wo(man) wiser.
Vaish & I were at Sush's place, having hot dosas for breakfast when I was telling them about shifting out and that is when Vaish chimed in to tell me about her work location change which meant a lot of travel that she was not ready for. So right there is where the idea of househunting came up.
The Hunt
In less than 2 hours from then, we were calling up the brokers we knew and friends who had found a new home recently to ask for leads and homes that they had looked at. Simultaneously Vaish & I started talking about the pros and cons of the areas and had the final 4 areas that we wanted to move to. We were at that point mentally prepared to spend a good 2 months to find the perfect place for us to move into.
The next day we started with the hunt post lunch and had a decent queue lined up for a good 30 houses in the 4 locations. We had our check list ready of preferences and must haves so it was super easy to eliminate bad houses in a jiffy. By the end of teh day, we just had a house that we could picture living at. The next day started at zero again in just 2 hours of hunt, we had found THE HOUSE. So within less than 24 hours of starting househunting, we had found the place.
The Pre-work
The packing work at home started a week before the move and right around the same time we also did a small pooja at the new house. Packing all my stuffs at home away and segregating them into to-take-to-the-new-houswe and keep-them-in-storage took the most time, efforts and was the toughest job to do. Each and every object at home had a reason and a story to it. They were all very very special to choose from. But the only thing on my mind was that the new house had ot be clutter free and simple. I didn't want to hoard at any point in time.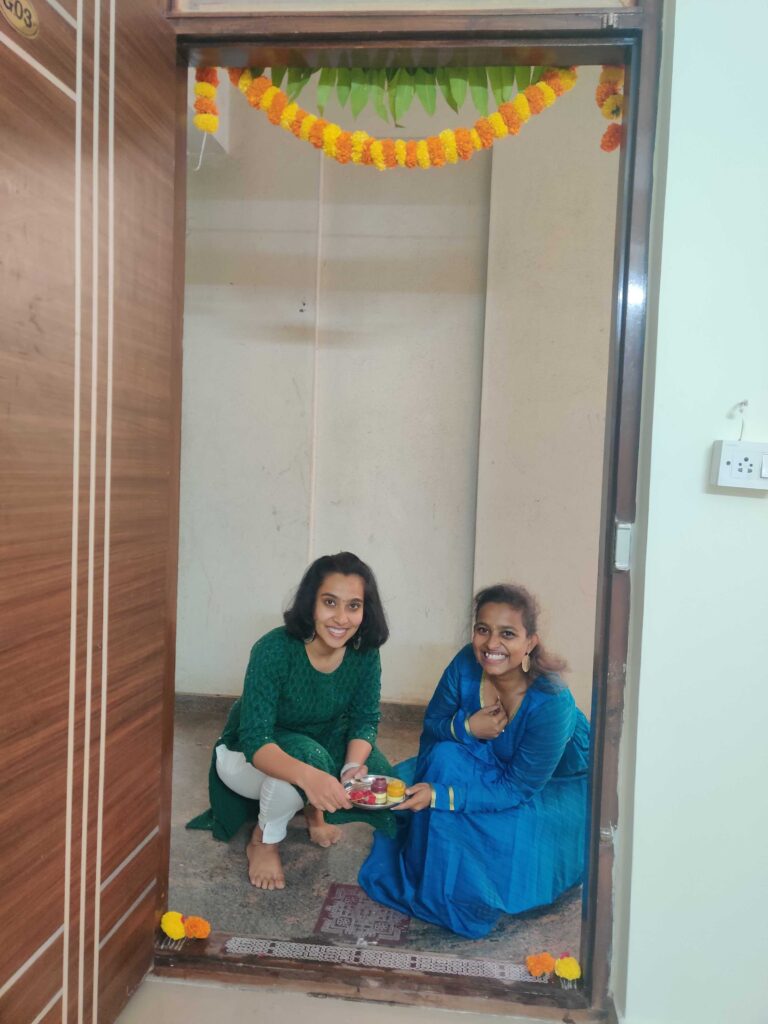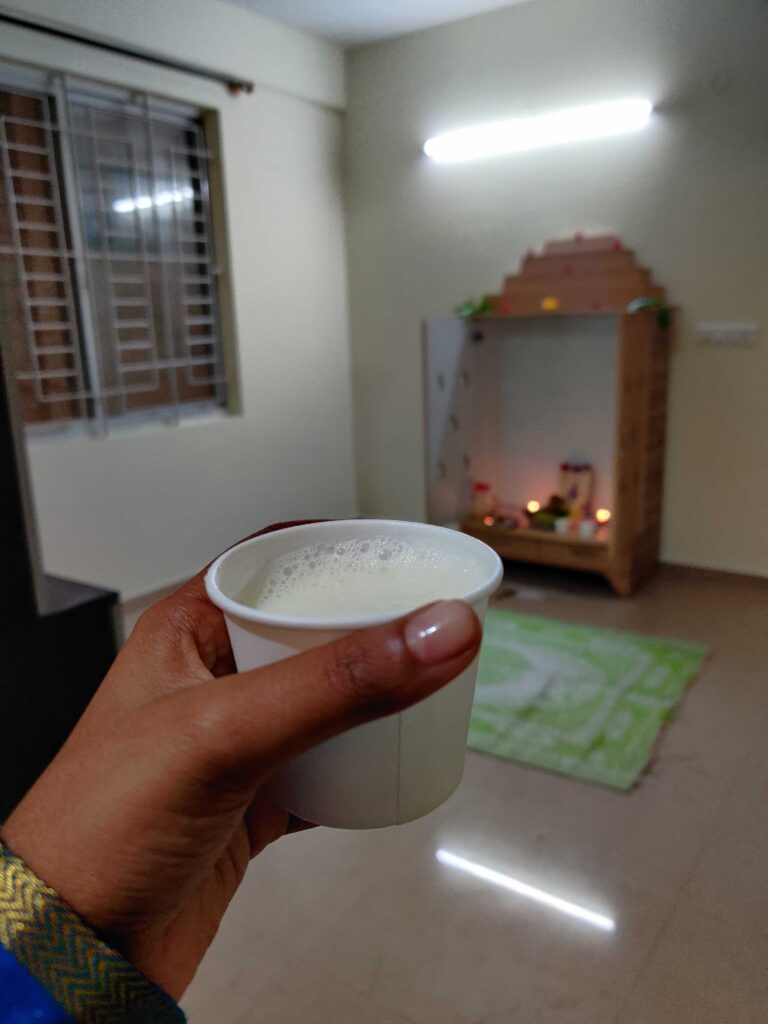 Momo's last night at home
With most thing packed enough and most things to be packed by the movers, I sighed on my bed thinking about the last night I am spending at home with Momo. I had a lot of overwhelming thoughts and feeling and I couldn't help but doubt myself on if I was doing the right thing. Momo and I slept peacefully before she headed to her hostel
The D-day
Now when I think back about this day, it seems like a blur during which I had no idea what time of the day it was or what I was doing. I had about 13 people at the same time asking me to make decisions about many many things. Looking back, I am proud of how I handled the situation and myself. Thank god for Raj, Vaish & Sush's existence, I really have no idea what I would have done without them!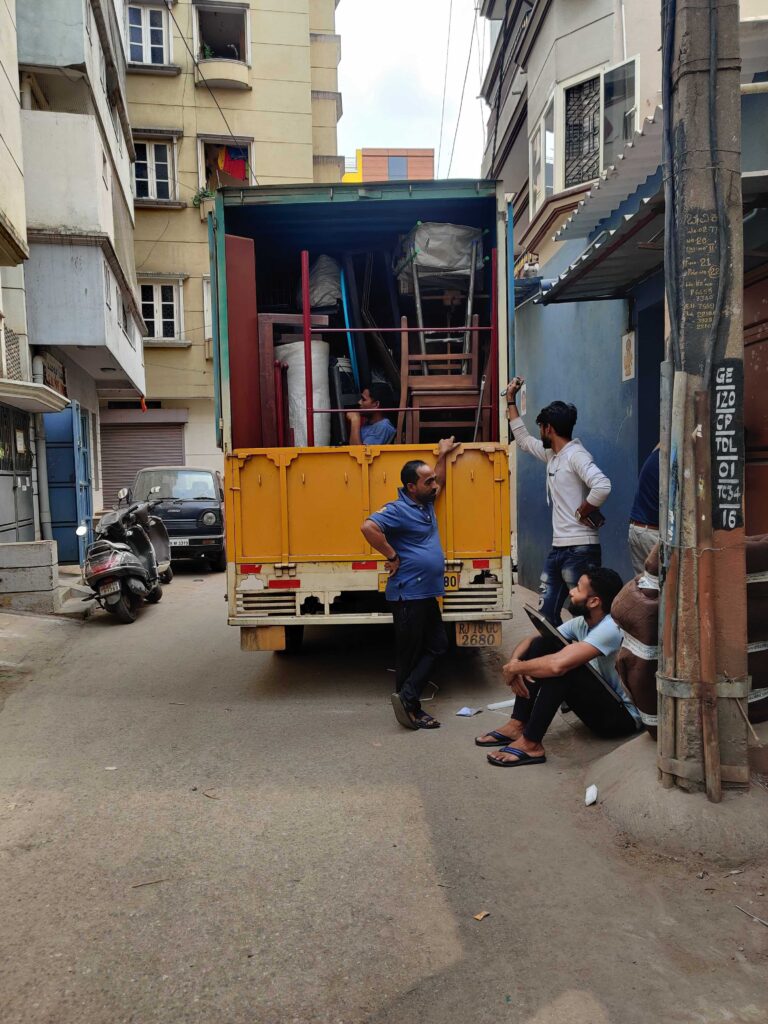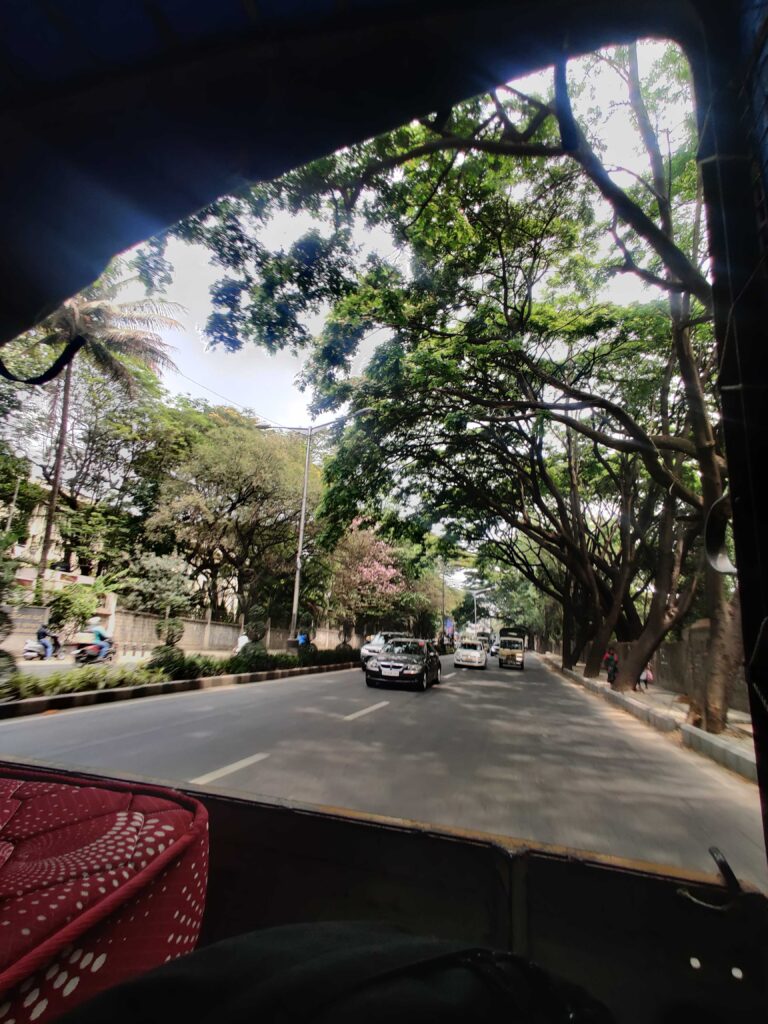 That very day, we set most things up in the kitchen so that we are not struggling later without folks to help
The very next day, we did the same exercise at Vaish's placed and moved her into the new house. The next step was to just stuff things into places that we intend to keep them. We then, one cupboard at a time, sorted, arranged and made the house livable.
Momo's Day-1 at home
I was sure that Momo would come into the house only when all the things were unpacked and atleast cleared in terms of clutter around the house. She was the happiest to see me when I picked her up and was the most confused when she reached the new house. She recognised all the furnitures and smells and yet would stand still in confusion when she realised it every now and then. It was funny and at the same time was almost the true depiction of how I was feeling. She didn't sleep for the next 3 nights and kept me awake along with her all through the night.
First Guest at Home
We couldn't have asked for anyone better than hosting Sush and her doggie Chocky as our first guest at home! We were excited to see how Chocky and Momo got along. Though it didn't go as per our expectations, we were glad it happened and that the next times would get better than the one before that! We are going to keep trying till they both get along!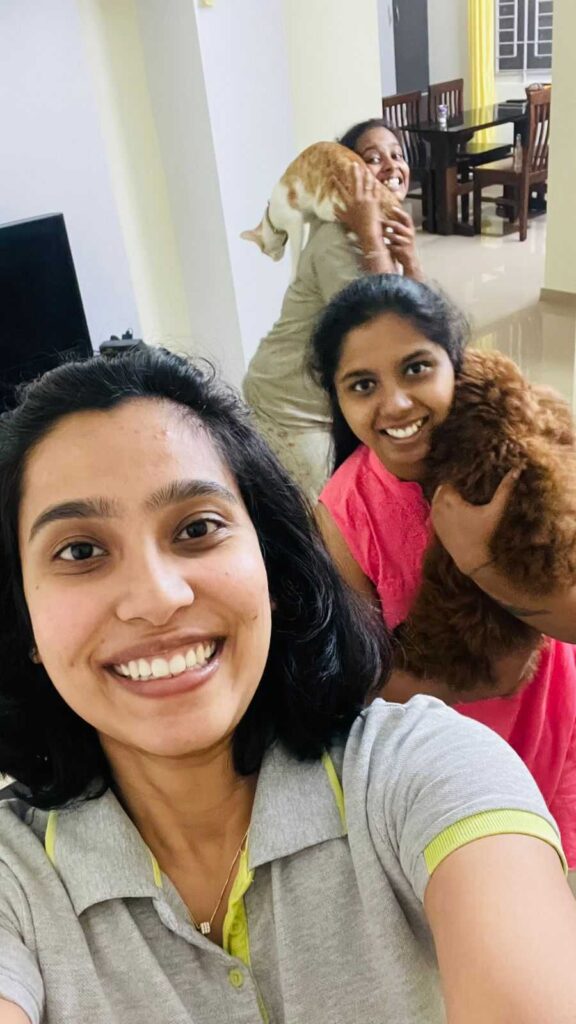 The day "House" turned "Home"
I have had sleepless nights since the shift and have had a feeling that I would go back "HOME" soon. As though this was a temporary arrangement. I had to shake it off eveytime and it kept existing in one way or another. The first time I felt this place was home is when I cleaned the entire place up, tidied up, made my bed and had a full shape given to all the things that had to be done. I sat on my bed and sighed. I still remember that moment clearly where I said, "This is home". Since then there is no going back.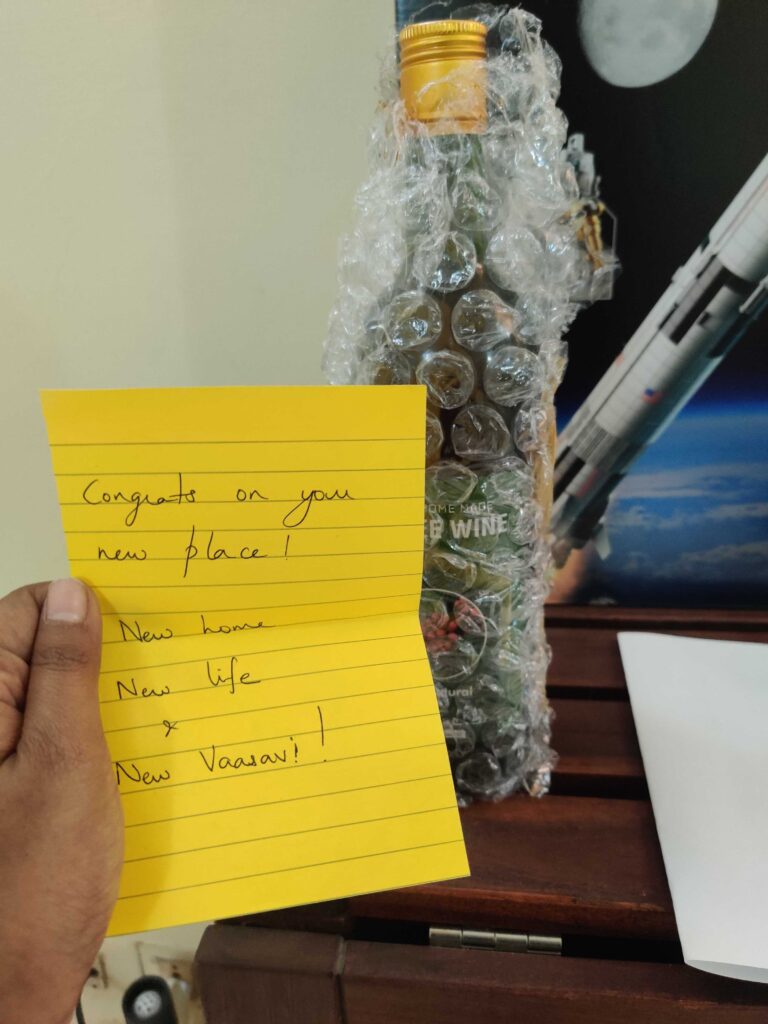 What's new?
At this point everything quite literally feels brand new. From late night walks to hitting gym seems new and being able to do it at different times of the day feels like a luxury. The new place, the vibe it has and setting the house and space from scratch has been one of its kind. And actually doing it all with your best friend and taking the best friend relationship to the next level has been a blessing in disguise. Travelling to office and just being close enough to come back home when needed is super new. Momo being super happy about having a full view of all things outside through the many windows around the house and deciding which chore to do when, cook what for when and ensuring that the household runs smoothly is the goal that we wake up currently.